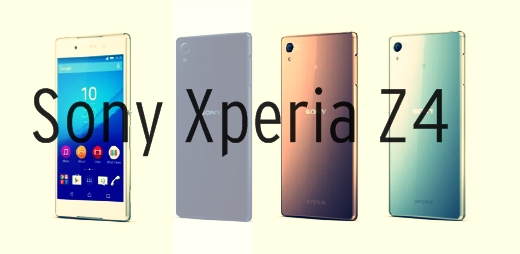 Update: This smartphone the Sony Xperia Z4 is not the flagship phone for 2015, its just a offering for their Homeland-JAPAN.  The real flagship will be launched later this year and we'll keep you updated on it. Read on for the detailed specification analysis of this device.
Sony has finally managed to remove the curtains off its new flagship for 2015- the all new Sony Xperia Z4, this device is the company's new hope for 2015 and let us see if it comprehends their motive.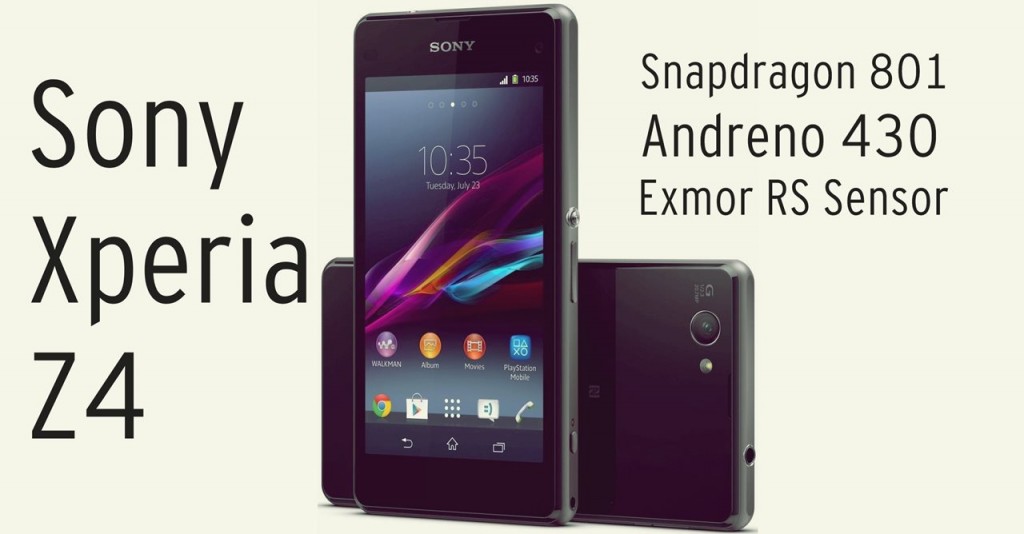 Powered by Qualcomm Snapdragon 810, just like many other flagships out there nothing special here. The chipset features octa-core processor equipped with 3GB of RAM- this will take care of all your multitasking, smooth transition needs. Adreno 430- best graphic chip in the market focused at giving you the best realistic mobile gaming experience possible.
Display is 5.2 inch FHD – now that is something disappointing, in this era of QuadHD nobody or really less people would be willing to pay a premium price for this. Pixel Density stands at 424 ppi, not even close to Galaxy S6's and Note 4's Displays at 577 ppi. Pixel density thing? It's highly debatable, leave it for some another time. Storage is 32 Gigs internal and after that you can go all the way up to 128GB by pushing in a MicroSD.
Camera feels magical on paper, DSLR like responsiveness to light with ISO going all way up to ISO 12800, Sensor as big as 1/2.3" Exmor RS Sensor with 20 MPixels. Images are processed through Sony's BIONZ image processor. This might seem same as Z3 but don't let that to conclude you in telling you that it's no better. Much better than Z3's and S6's camera arrangement but to be sure on this we'll have to see how well it performs in real life.
With Android 5.0 Lollipop the phone also lags behind the latest at Android 5.1.1, sony also announced special cases and covers that ranged from specific view covers to waterproof covers. They will also be available when the device will be released in japan in the coming summer.
The best part for youngsters, teenagers and for everyone else is that the device is armed with an Image Stabilization function (not clear if it's just a software approach or a hardware implementation) for front camera means that this device will provide a much better SELFIE experience. For the record it carries 5.1 MP front camera.
What's our take on this? Not pretty much sure, since the device is just announced and there is no news of its launching outside Japan for a while- it's safe to say that this device is capable of some serious power but carries no innovation- leaving the camera for a moment.
If you have any questions for us, please feel free to use the comment box below. Until next time, Keep Androtrending!