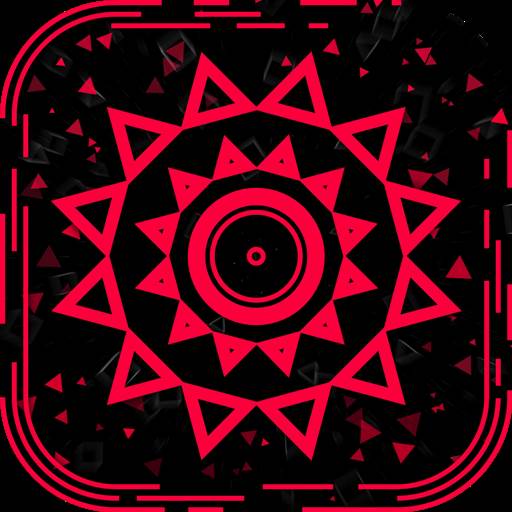 Every now and then we come across games that are just amazing and you cannot stop playing them. It's just like addiction, sweet addiction. We came across Finger Dodger the other day and cannot stop playing it since, here is all you need to know about the game and start playing it.
DESIGN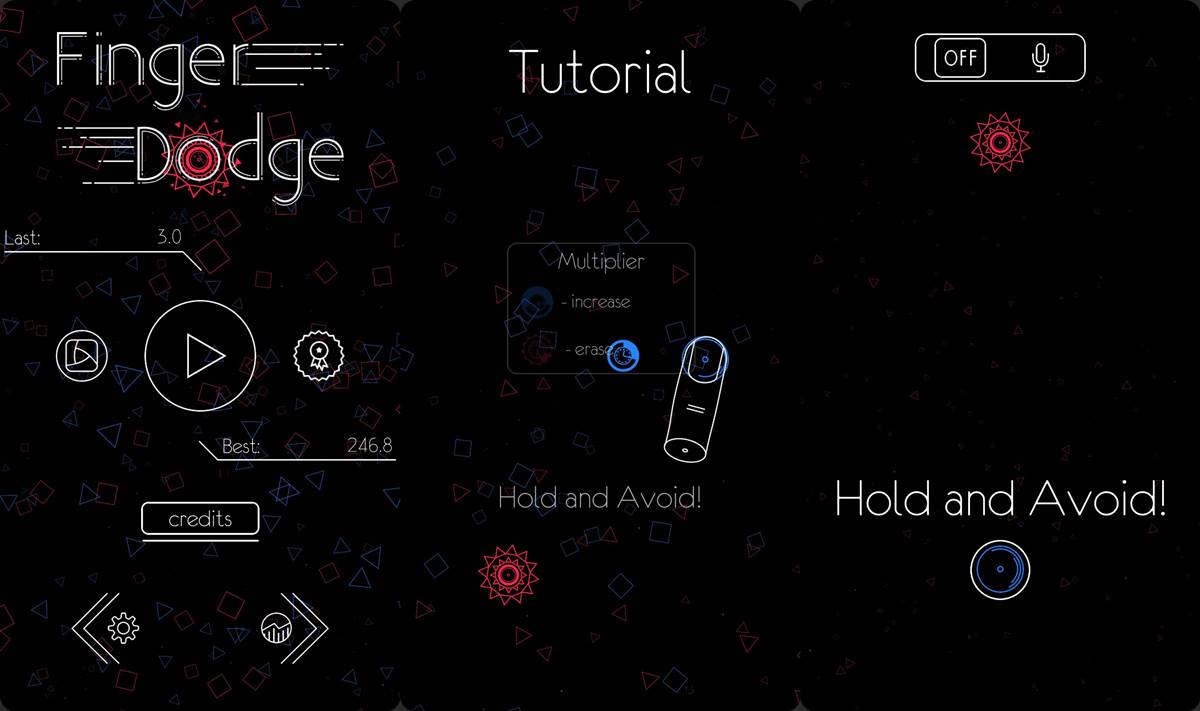 "Black Original Theme"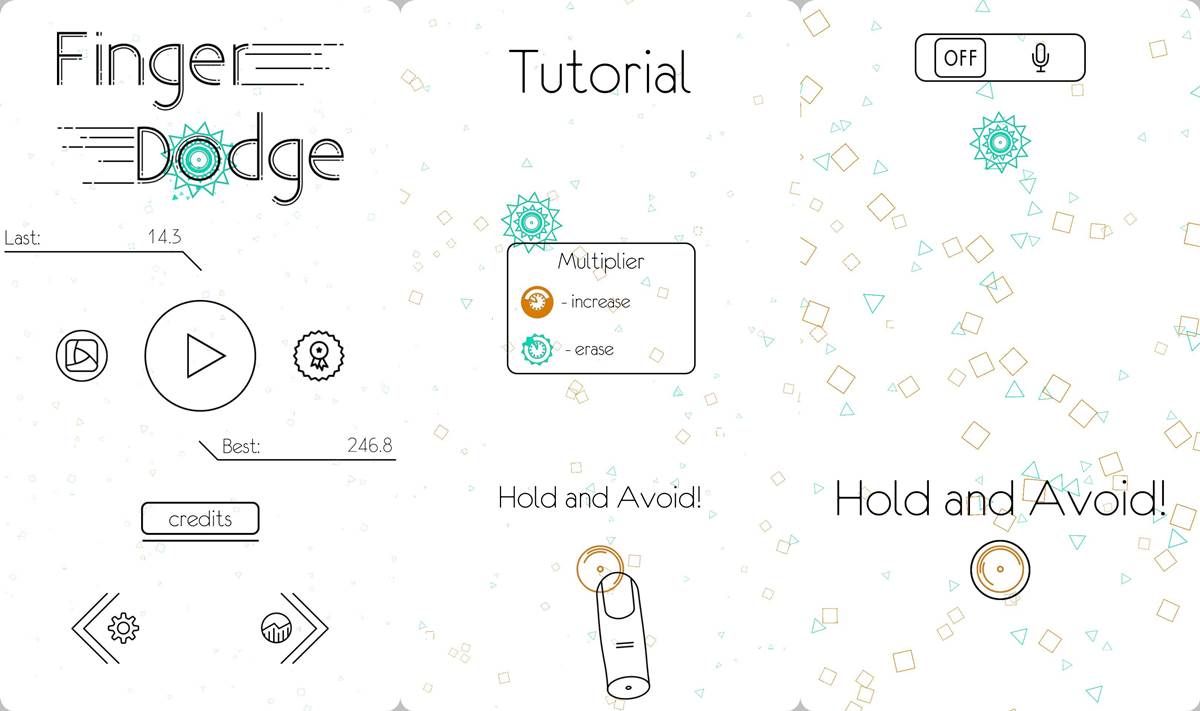 "Invert Theme"
The Design is really amazing and you cannot possibly ask for more artful and thoughtful game design. Beautiful symmetrical objects thoughtfully line up with the never-ending thirst of gameplay. Yes, I made that line up.  Coming again to the design we are pretty amazed with it, and the "INVERT" thing completely reverses the colour scheme and you can play it with a breath of fresh air.
GAMEPLAY
The game is like an escape based single touch arcade where you will have to dodge the enemy attacks by escaping the line of action. You will have to save the "BLUE GUY" by moving it across the screen so as to dodge the RED ones. We actually made a video on the gameplay, find that below this write-up.
DOWNLOAD
What do you think?
Did you like the idea of this game? Tell us in the comment box below. Until next time, Keep Androtrending!