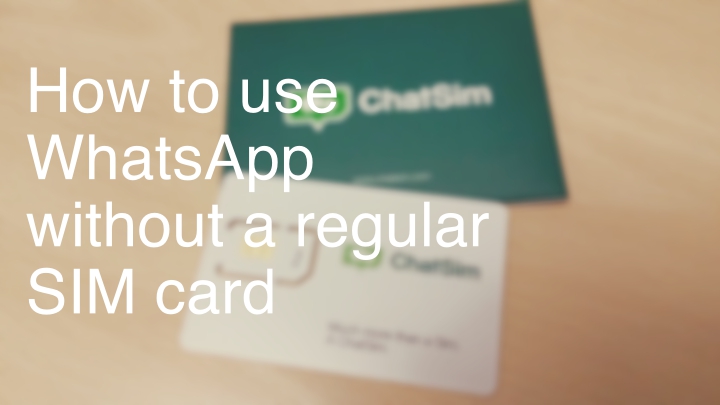 WhatsApp is very likely the best thing about Internet messaging right now and people are constantly working on this to ensure that the service only gets better with each passing day. The company and other people who have voluntarily stepped in for this purpose are the real heros, and now another company has hit on news for its unique to way to monetise WhatsApp's popularity by an unique product.
ChatSim
---

ChatSim has a unique perspective to make WhatsApp readily available and they have made this :
A beautifully crafted SIM, that is designed to work with any smartphone and is designed to provide with strong messaging connectivity with popular Internet messaging services like Telegram, WhatsApp, WeChat, Telecent and many other.
Pricing and Plans
---
For €10 (Rs 704) you get a year of unlimited messages and emojis, but you are only left with 50 or something images to transact, but keeping in mind that the service is basically a startup and this might change in the near future.
To be more exact for the pricing, including shipping and SIM charges, below is our order summary that will depict you a clear story of how practically it takes for using WhatsApp without a SIM card.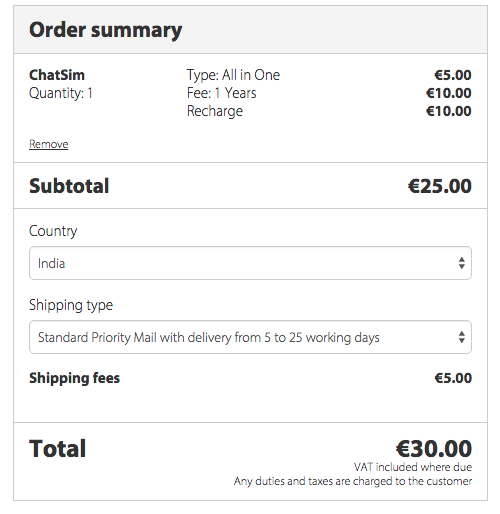 PS: It is to be noted that renewal charges only amount to €10 after completion of a year.
Is it worth it?
---
Probably not, because we use our smartphones not just for WhatsApp but also for many other activities like downloading music, surfing the internet, backing up our photos on the other side, and most important, for calling.
PROS:
Technological Innovation
Worldwide Application
Other Chat services like WeChat, Telegram etc are also supported
For just €30 you get a whole year
CONS:
Just IM Chatting, Not equipped for Calls
Capped Media Messages (50 images for €10)
What do you guys think about this service? Let us know in the comment section below. Until next time, Keep Androtrending!