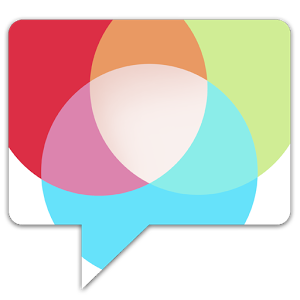 So it's this app that I encountered over the weekend and it is really amazing, it gives you the ability to create a unified inbox for all your messages- Facebook, Telegram and Text (SMS'es).
A few days back when my friend installed this app it actually had WhatsApp support but they now had to take it down due to a complaint by WhatsApp developers, no worry the company is now planning to expand the lineup- with more messaging apps coming in to help.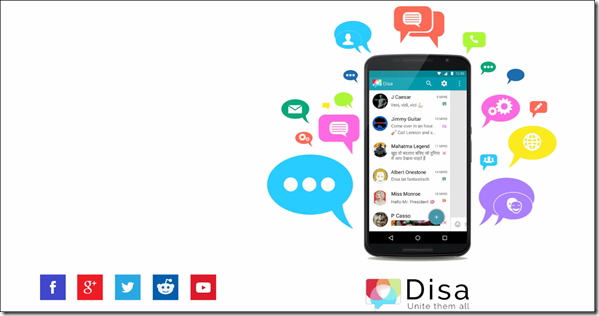 The app is still is beta stage on Google Play, and the releases are quite stable- no bugs, smooth experience. So what this app basically does is that it asks you for login details and then adds the accounts to the device.
When you open INBOX, you see all the messages from all added accounts. You can further colour code individual accounts to help you understand the app better.
When you click on the plus icon on the sidebar, you are promoted to select the messaging service so as to avoid the confusion of accounts selected to send the message- it can get tricky when using multiple accounts configured at the same time.
Let's say you have a friend named Sahil on your Friend list in Facebook and so do you have his mobile number saved in your phonebook. When Sahil messages you on Facebook or texts you on your phone- you'll see the messages in the same place but when you'll reply you'll be prompted with the service to use while replying. To start this you will have to merge Sahil's Two Accounts- Facebook and Text Messaging. 


The app is not well polished I must say but the theme and idea are pretty amazing, this app was in a closed alpha stage for long years and now finally they have managed to put this together and try sum this up as unified inbox.

If you have any questions regarding this app or any others, please fill the comment box below to let us know. Until next time, keep Androtrending!